Sr.A Jeremy A. Taylor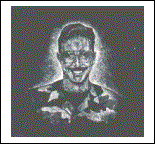 Hometown: Rosehill, Kansas
Jeremy was assigned to the 33d Maintenance Squadron as a jet engine mechanic.
He had an outgoing personality and enjoyed cookouts with his fellow mechanics.
He was the son of a career military father (retired Chief).
Jeremy played soccer in high school and became an avid beach volleyball player while at Eglin. During the three years prior to his death, he coached children's soccer teams on base and coached a women's softball.
Jeremy was very close to his family and would talk with them every Sunday on the phone.